Howdy, Readers! 
​I know I've been silent for the past two months, but I certainly haven't been idle. Before I share with you what I'm currently doing in my writing, let me tell you what Susie and I have been doing. 
After spending time in Colorado and California, where we enjoyed our kids and grandkids, we stayed in Mesa, Arizona, for a few days. Then we put the motorhome in storage and flew back to Indiana. For the third consecutive year, we represented Yogi Bear's Jellystone Park Camp Resort on Barton Lake at four RV trade shows. 
​We did shows in Cleveland, Ohio, and Grand Rapids, Michigan, in January and shows in Novi (near Detroit), Michigan, and Chicago, Illinois, in February. Working at those shows involves loading the park's SUV with several banners, a TV and laptop for video presentations, and dozens of boxes of literature before each show. When we arrive at each show, we unload the SUV and set up our booth. For the next four or five days, Susie and I spend 7-12 hours each day talking to show attendees about our park.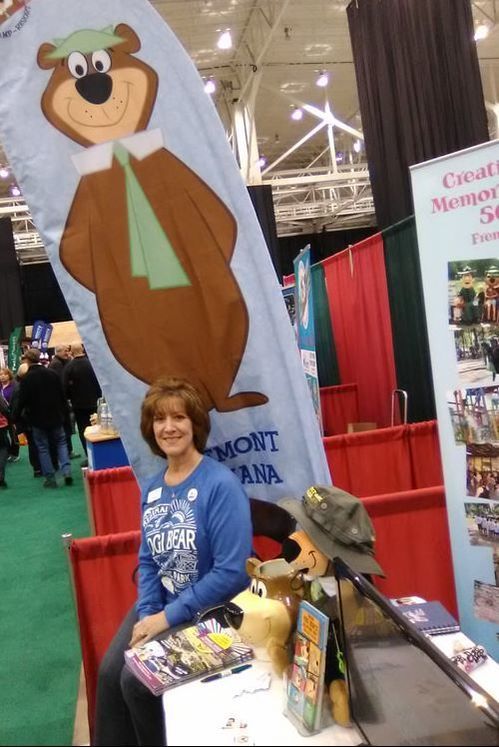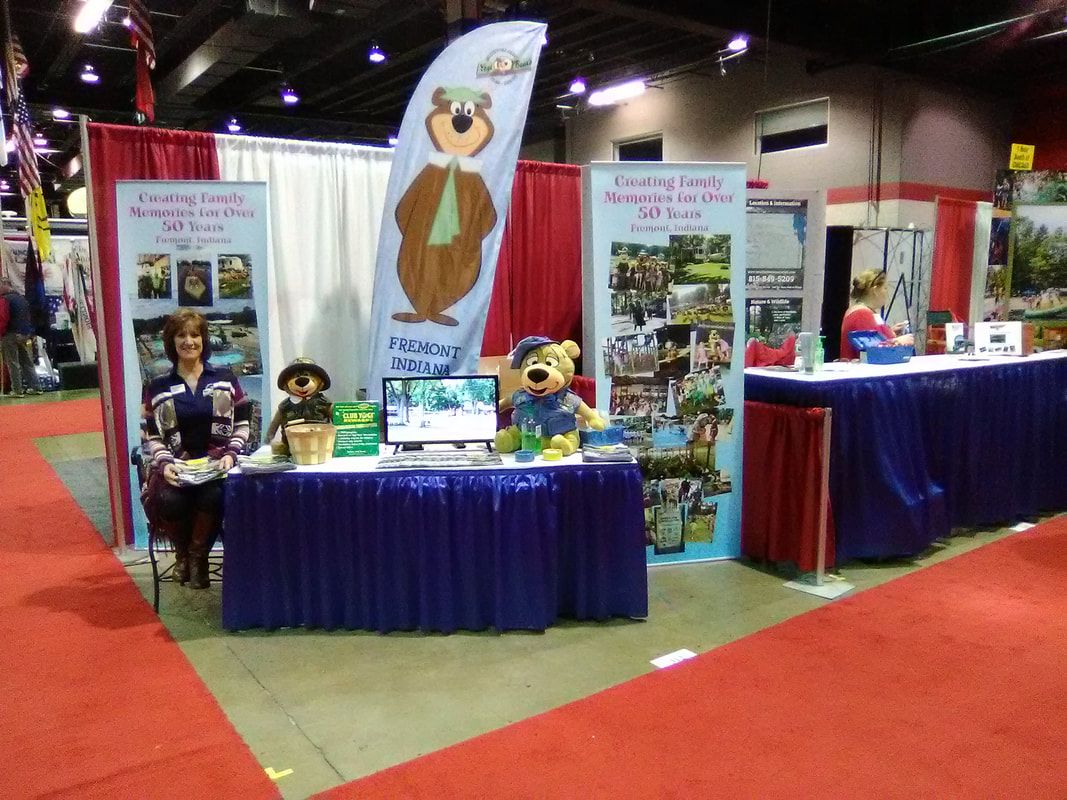 After we finished the final trade show February 18, we enjoyed lunch and a show at Medieval Times in Schaumburg, Illinois, on the way home. We rested for a day, then began working at the Ranger Station, unpacking merchandise, pricing it, and entering it into our inventory. 
​Because our daughter-in-law Abby now works in the store, she has been helping Susie 3 days each week. Therefore, instead of helping Susie in the store on those days I have been able to return to writing. 
​Now, here's the part about the different direction my writing is taking. I am working through a course on writing picture books (age 4-7). I hope to have my first picture book manuscript ready to submit to a publisher before we return to work at he park in early April. My plans still involve finishing the western I started ten years ago as well as writing another middle grade western series. I just need to adjust my lifestyle so that I can write while working at the park. I don't really need all that sleep anyway, right?  I'd nearly forgotten how much I love to write. Stay tuned for updates.